Finden Sie hier die Liste mit den gefilterten Produkten auf Basis Ihrer aktuellen Auswahl.
Beratung
Lassen Sie sich beraten, nutzen Sie unser Formular, wir melden uns umgehend bei Ihnen zurück. Oder rufen Sie an:
+49 251 98729-0
IoT made real: A Arduino ESP8266 Light Controller for your home
The Holiday Light Controller is a fun project that lets you provide public access to your outdoor lights during the holiday season. Perfect for homeowners, parties, café, restaurants, and church displays to allow admiring visitors a selection of lighting transitions such as Wave, Psychedelic, Sequence On/Off, and Overlapping commands via a mobile phone.
Here you find a detailed DIY Instructions.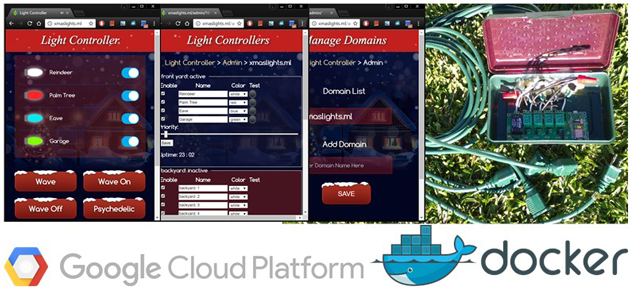 ---
An Arduino ESP8266 Light Controller (In Time for the Holidays)
Learn how to make your own light controller, including security considerations, as the holiday season draws near. With a easy to use Webinterface for your Smart-Device.

Please read the complete article at DZone IoT online here
---
Dockerizing Your Homemade IoT Christmas Light Controller
What's better than making your own light controller? Making it into a Docker image. Follow along to learn how it's done.
Please read the complete article at DZone IoT online here
---